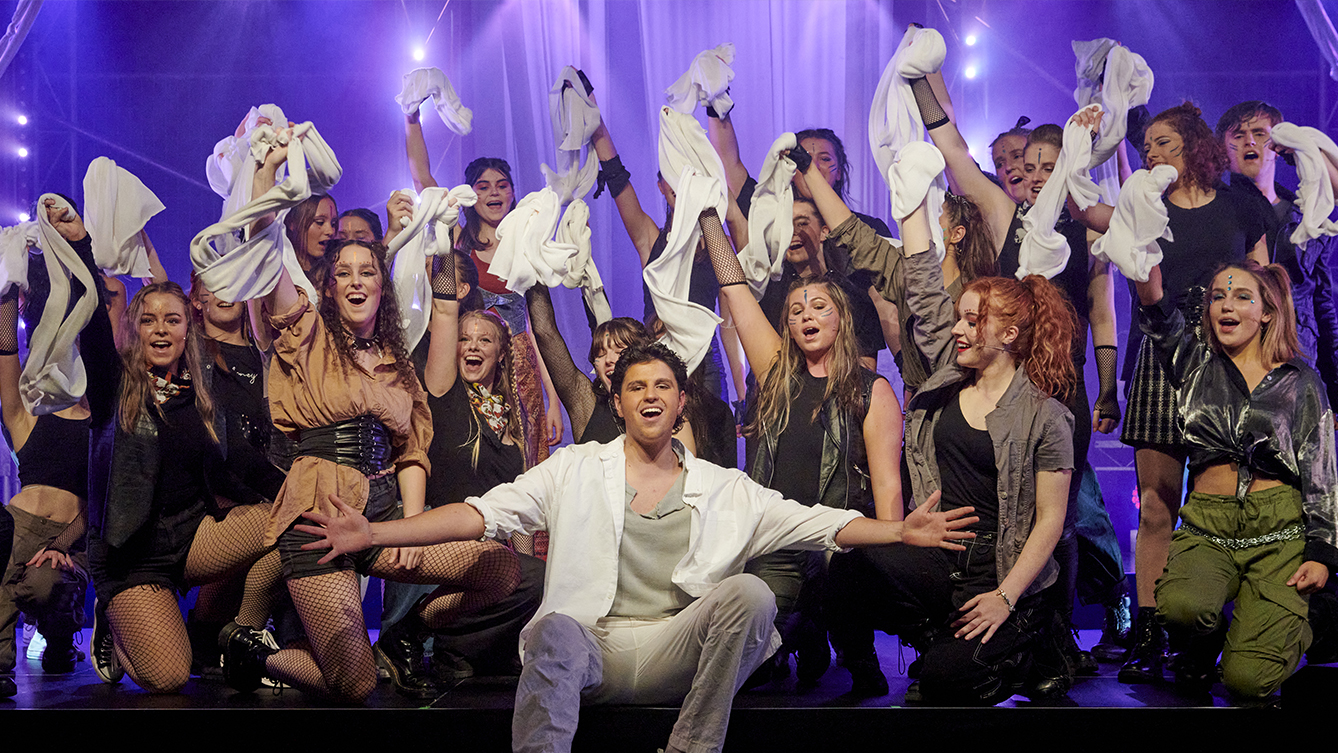 Jesus Christ Superstar holds a special place in Peninsula Grammar's history. First performed in 1986, this year saw the return of the popular rock opera in our beloved Ansett Hall with audience members in a semicircle around the cast, resulting in an immersive, captivating experience. The young, passionate cast were so generous in their energy and commitment throughout the performances and the eleven-piece rock band showcased our fabulous student musicians who remained visible onstage for the duration of the show – our way of paying homage to the Rock concert feel of the original concept album of Jesus Christ Superstar.
Our rendition of the musical received a glowing report on the arts website Grumpy Old Man Reviews. "The production tonight was flawless movement, diction, emotion, all of the highest quality," said the reviewer, who praised the cast, in particular leads Nicholas Bosnic (as Judas) and Patrick Lazzar (Jesus) with a special mention to Maya Wilkinson-Thurley as Mary. "A deeply felt portrayal, I believed her totally. The work was top-notch throughout. Everyone on the stage was first rate," he wrote.
Congratulations to all involved, from those who took to the stage, singing the music of Andrew Lloyd Webber and Tim Rice, to the behind-the-scenes crew, the costume makers, hair and make-up artists, ticket sellers, staff and family support – it was truly a team effort and highlight of the year that will be remembered for years to come.